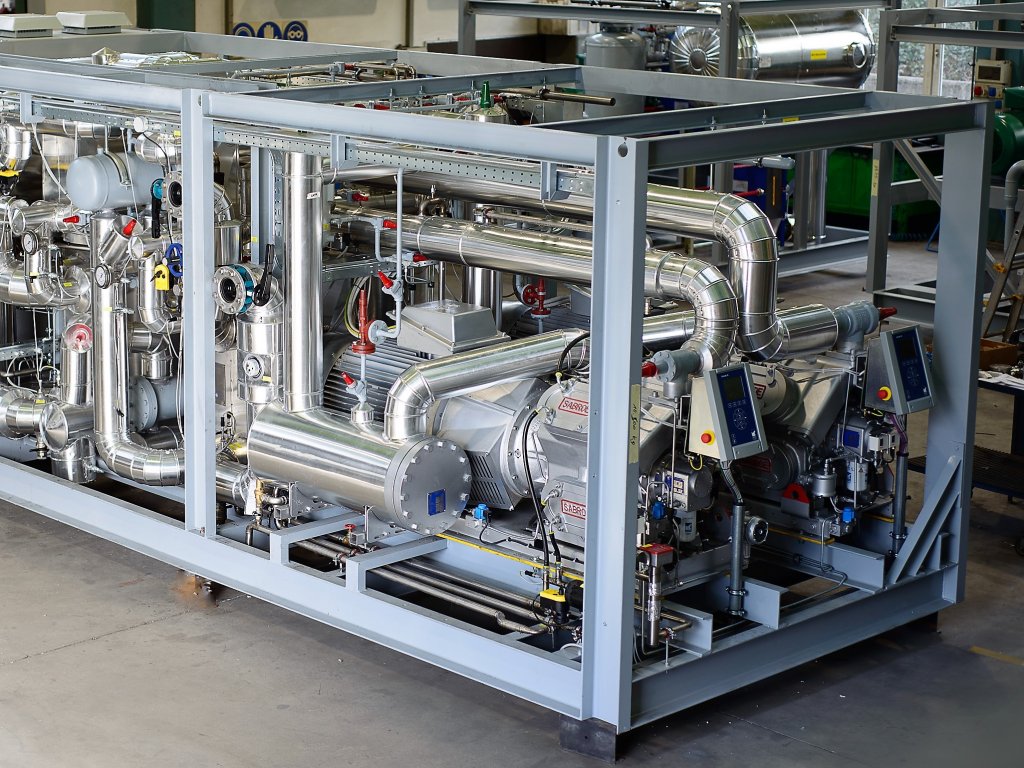 Contrary to what the term might suggest, heat pumps are not only used to generate heat. Through a sophisticated process, a heat pump system can also generate cooling. The advantage of these devices is not only that costs can be reduced. They are also environmentally friendly, mostly since they draw some of the necessary energy directly from the environment. Frigotherm Ferrari also offers heat pump systems.
A heat pump makes use of the physical effects of the refrigerants used. These are usually gases such as ammonia, carbon dioxide, or propane. As the refrigerants change from gas to liquid to gas under various external conditions, the energy released in the process is used to initiate the corresponding heating or cooling process.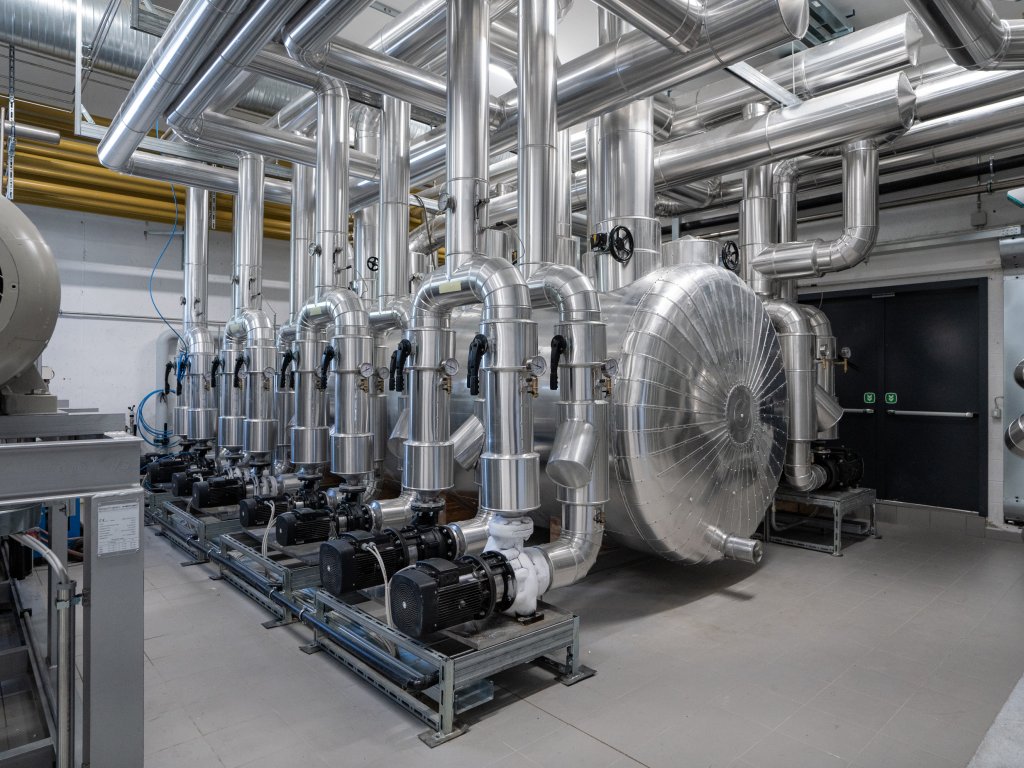 Depending on the space available and the nature of the location, the possible licensing regulations, the planned investment readiness, and not least in view of the desired application possibilities, air, water, and earth are differently suited as energy suppliers.
Heat pumps are versatile. Whether you want to heat a small flat or air-condition an entire building complex or industrial plant, heat pump systems will always be an environmentally friendly and cost-effective option. They offer a 2-in-1 package, meaning they can be used for cooling and heating. Depending on the use, the process for cooling or heating can simply be reversed.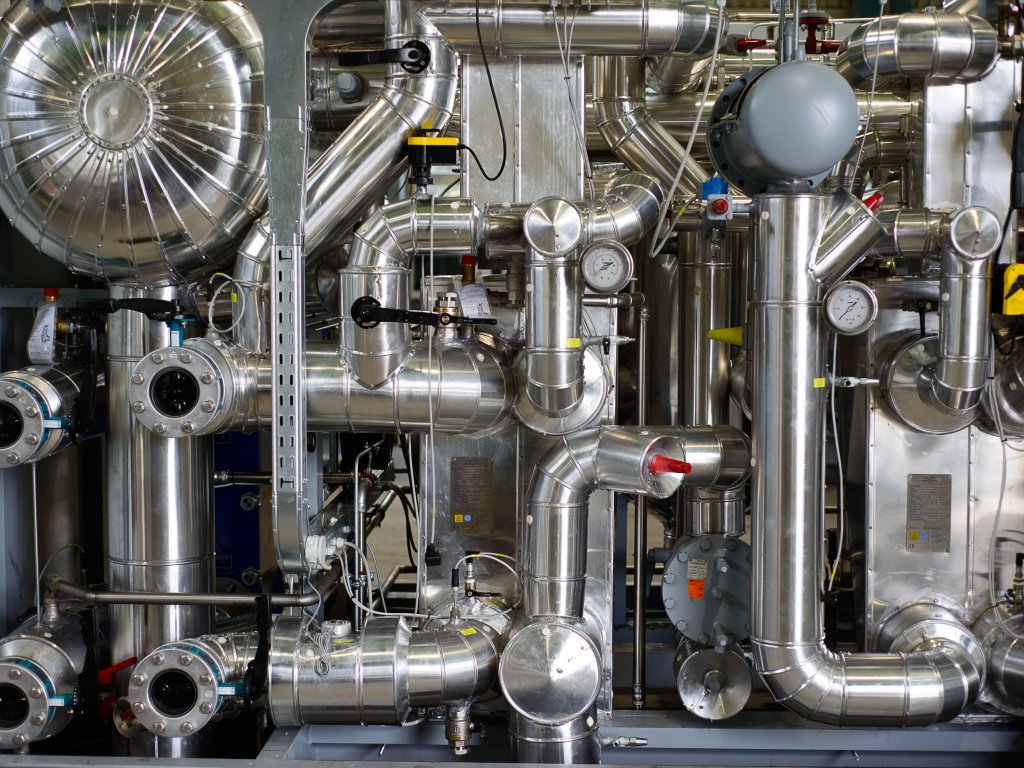 Efficiency & Sustainability
.
If you are building a new building or moving into a new production hall, heat pumps offer an efficient alternative to conventional heating systems. But even if you have already installed a system, the pumps can be easily integrated during a refurbishment.
Our specialists will assist you in analysing the heat demand and calculating the amortisation of a heat pump. We make sure that you get an efficient, sustainable solution according to your needs and requirements.
We use effective measurements with special measuring equipment to examine the cold-hot characteristic and highlight effective functionality to achieve this. Nowadays, high-efficiency heat pumps are available, which can heat the water temperature up to +90°C with NH3 and CO2.